GENIUS is the wastewater treatment plant by which you get water free of hydrocarbons and bacteria, thuswater suitable for discharge into the urban network.
The patent
This plant designed for wastewater treatment has a technical peculiarity that has been the source of a patent. Unlike standard GENIUS plants, in addition to performing separation of clarified water from its pollutant, it performs sanitization treatment and hydrocarbon abatement treatment.
The sanitization treatment breaks down the bacteria and gets below the 500 COD and BOD limit, the parameters for bacterial and salinity control, so the water becomes suitable either for its reuse in the production cycle or disposable in the municipal network.
GENIUS allows you to obtain water that complies with the parameters required for authorization for disposal into the public civil water supply.
How GENIUS works
The GENIUS wastewater treatment plant is fully automatic. 
The standard layout requires the customer to bring 3 tanks on board the machine
One with polluted water to be treated

one receiving clarified water

One that receives the residue for disposal.
The system is fully automatic, the machine works in multicycle h24 until the product to be processed is exhausted.
It is equipped with a color display that shows a synopsis of the plant: the customer views real-time cycle status, warnings, and any operating alarms. In the event of an alarm, LMG Green's remote assistance steps in to verify and resolve the situation.
GENIUS is available in different electrical versions and with different load capacities.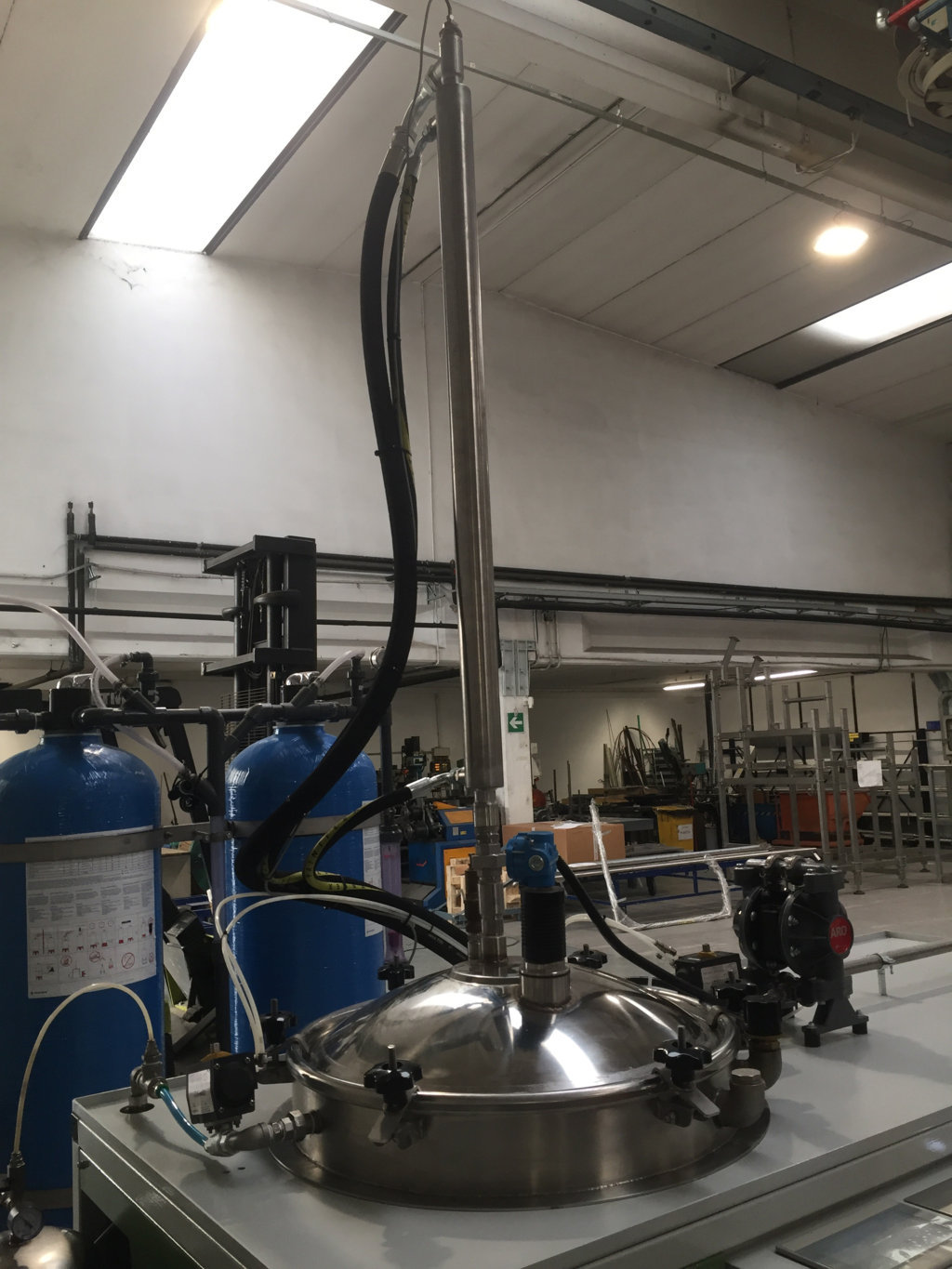 For which sectors?
GENIUS is mainly used in the metal working industry where it is necessary to separate water from cooling lubricants.
Other industries interested in this technology include industrial coatings and companies that print with water-based inks.
GENIUS is part of LMG Green's range of automatic water distillers, a study of direct and constant discussion with customers to design problem-solving systems.
If you would like more information about how it works, its potential, and the possibilities of customizing the system, please contact us!